Historical house Mallorca pool wifi
Andratx
---
Historical house Mallorca pool wifi aircon/heat sleeps 12-14 Enjoy your holiday at Finca Son Esteve and experience part of Mallorca's history.
Firma SECRA Bookings GmbH


Gastgeber seit:
28.04.2021
Urlaub planen, aber sicher!
Dank fairem Reiseschutz unseres Versicherungspartners
Beschreibung
Historical house Mallorca pool wifi aircon/heat sleeps 12-14

Enjoy your holiday at Finca Son Esteve and experience part of Mallorca's history.
This historical property offers a total of 6 bedrooms, 4 with ensuite bathrooms in the main house, two junior suites with double bed and extra single if needed for children under 12 years. Both suites have outdoor rain showers and lounge areas with views to the pool and garden.
Son Esteve has a large spacious interior, various lounge areas, one with open fireplace. You can enjoy dining inside at the main table or there are other dining options outside.
All the bedrooms have tv's, mini fridges, safes and hairdryers, air conditioning cold and hot, also radiators or under floor heating. Wifi available throughout the property.

This historical finca sits on 43,000 sq m of land, it has a big swimming pool, with sun loungers, a chill out area, and shaded cabanas for relaxing and reading a book.

There are beautiful gardens, with well established trees and flowers.
An amazing part of this house is the well preserved "100 year old Tafona" An agricultural museum with original olive press. The stone look out towers have served through centuries to protect the locals from pirates. The original one dates back to the 12 century, visiting this tower can be arranged by appointment.

The Finca has 3500 sq metres of constructed area, you will enjoy 1200sq metres of this, the other part of the property is sometimes used by the owners who have a separate access, and you will be totally private.

This property is available for events, private parties and weddings, please enquire for availability and information.

Situated in the sought after south west Mallorca, just 4km from Puerto Andratx with its selection of restaurants, bars and shops.
Golf courses, tennis clubs, beach clubs are all close by. Palma historical centre 30 minutes drive
An idyllic location to discover and enjoy the Island, its beautiful sandy beaches and calas.
Andratx village is within walking distance, enjoy the Wednesday open air local market.
Port d'Andratx is one of Mallorca's most delightful harbours and unspoiled fishing villages, set in a truly beautiful location. A refreshing mix of relaxed bustle of the locals, residents and tourists.
The harbour promenade invites you to go for a stroll beside the sea or you can just relax in one of the numerous cafes. Enjoy the many exquisite restaurants at the edge of the sea.
There are fishing trawlers operating out of Port d'Andratx returning at 5 pm Monday to Friday to unload their catch at the local harbour side fish market.
Close by is Camp de Mar a summer resort with a sandy beach and golf course. St Elm a small fishing village with beach and excellent seafood restaurants has beautiful views of the Dragonera island national park where you can go for a day trip.

Your Health & Safety is very important to us at Spain Rentals!
The health and wellness of everyone is of great importance to us.
That is why, for several weeks we have been introducing new disinfection and cleaning protocols for all our properties, as an improvement and guarantee, in order to avoid the spread of contagious diseases.
For this reason, we want to convey a message of confidence and security on our part, confirming that we carry out all the measures recommended by the Spanish Ministry of Health.
For the moment, we feel confident and wish to offer you peace of mind that having taken the necessary precautions & added measures, our properties are a safe environment for you to enjoy your holiday when it is possible to come back to Mallorca again.
Ausstattung
---
Außenbereich
---
Innenbereich
---
Badezimmer
---
Küche
---
Geräte und Zubehör
---
Geeignet für
---
Beschaffenheit
Schlafzimmer
Schlafmöglichkeiten gesamt: 12
Anreise/Lage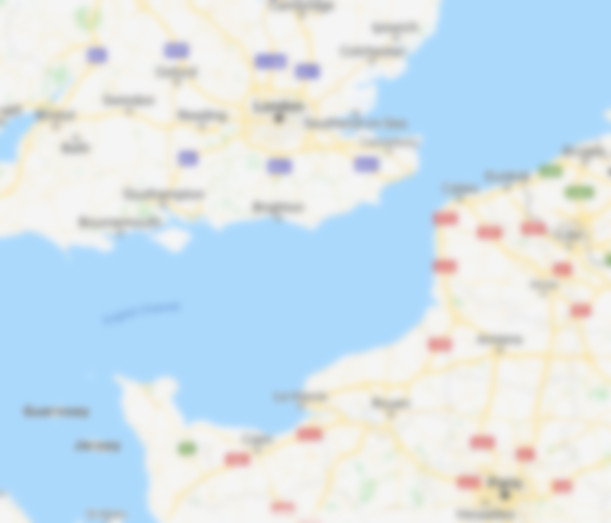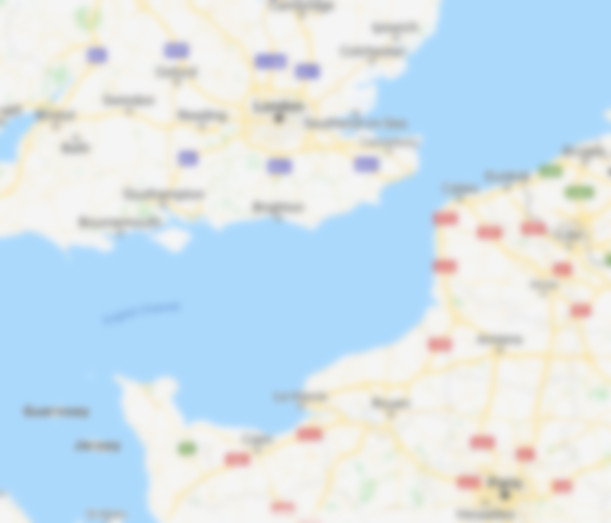 Richtlinien
Hinweise des Vermieters
Zusätzliche Informationen zum Mietpreis:
Flexible changeover day, arrival at 15:00 hours departure at 10:00 hours. We work hard at accommodating everyone's needs so your holiday runs smoothly. If an earlier/later arrival or departure into the house is needed please enquire at the time of booking, it is not always possible but we will try to help.

We request information about the day and time of your flight arrival and departure to organize the reception of clients and their departure.

There is a charge for final cleaning and laundry.

Prices for this property are in Euros.

Refundable deposits are required for any damage to the property or contents, which will be refunded 48 hours after checking out by bank transfer, so we will request your bank details (full name, name and address of the bank, IBAN, swift or bic number) either before or on arrival.

Added to the booking price will be the electricity which is not included, this will be a charge of 0,30€ per kWh by the meter reading. The numbers on the clock will be reading at check-in and paid on the check out day.

The finca is prepared for winter holiday, has heating by diesel, paid on the metre rate, that's 1€ per litre not included in the booking price that has to be paid on the check out day.

From January 1st 2018, The Balearic government require a Balearic Tourist Tax, payable at the time of booking, prices vary depending on the duration of the stay and the season (Low or High). This tax is applicated for travelers over the age of 16 years old. You will need to pay this on arrival at the check in, if not already saved.

All garbage must be removed from the house before you leave on the check out day, or there will be a 50€ extra charge.

No pets allowed.
Bettwäsche: inclusive, max. 1
Handtücher: inclusive, max. 1
Stornierungsbedingungen:
bis zum 45. Tag vor Anreise 20%
bis zum 30. Tag vor Anreise 35%
bis zum 14. Tag vor Anreise 50%
bis zum 1. Tag vor Anreise 80%
Danach gilt der allgemeine Grundsatz von 90%.
Verfügbarkeit
Bitte nutzen Sie den Preisrechner, um die Verfügbarkeit und den Preis zu ermitteln.
frei belegt An bzw. Abreisetag
Zuletzt aktualisiert: 28.07.2022
Das Ferienhaus hat noch keine Bewertung
Kontakt
Firma SECRA Bookings GmbH
FIRMA SECRA BOOKINGS GMBH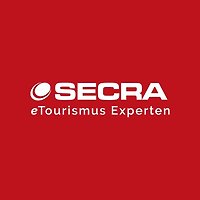 Gastgeber seit: 28.04.2021
Kontaktsprachen: Deutsch, Englisch
Servicezeiten: Mo.-Fr. 09:00-14:00; Sa.-So. 00:00-00:00
Objektnummer: 344259
Sie können diese Ferienunterkunft direkt buchen und erhalten anschließend alle erforderlichen Informationen zur Zahlung per E-Mail.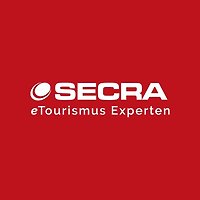 Weitere Unterkünfte von SECRA Bookings GmbH
Alle Unterkünfte anzeigen von SECRA Bookings GmbH
Weitere Unterkünfte, die Ihnen auch gefallen könnten
Weitere Informationen
Objektnummer: 344259
Zuletzt aktualisiert: 28.07.2022
Inserat online seit: 1 Jahr, 2 Monaten
https://www.ferienhausmiete.de
344259
Historical house Mallorca pool wifi
Historical house Mallorca pool wifi aircon/heat sleeps 12-14 Enjoy your holiday at Finca Son Esteve and experience part of Mallorca's history.
https://static.ferienhausmiete.de/pictures/163833/bilder_original/163833_58238881827561.jpg
Firma SECRA Bookings GmbH


Gastgeber seit:
28.04.2021
Unser Qualitätsversprechen
Geprüft und zertifiziert vom Deutschen Ferienhausverband e.V.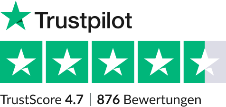 Über 500 verifizierte Bewertungen auf Trustpilot

Testsieger bei IMTEST:
10 Ferienhausportale im Vergleich